Hybrid Work & Workspace Management Software
Manage Hybrid Work – Space, Time, People and Risk.
work.IS is the Hybrid Work Toolkit for Organizations and Employees to manage, track and leverage their specific Hybrid Work Model.
The Complete Hybrid Work Management Solution
Track and manage hybrid spaces; simultaneously update and enable your people.
Factor in organizational risks, Hybrid Work policies and individual preferences.
Hybrid workspace resources can be allocated and reserved automatically.
Hybrid Work Toolkit for Employers
The Command & Control Center for employer organizations, senior management, facilities managers, human resources and supervisors to manage Hybrid Work along with the Hybrid Workplace.
Hybrid Workspaces – Plan and Execute
Calculate peak needs and drive utilization for Hybrid Workspaces scientifically.
Manage Your Organizational Interests
Direct people, time and space resources in Hybrid Work structures to protect Operational Risk.
Drive Hybrid Work Collaboration
Smart-schedule your employees' on-and-off premises presence.
Hybrid Work Risk Management
Assess incremental risks from Hybrid Work, direct people and resources critical to managing your risks.
Organizational Interests + Individual Preferences
Reserve and allocate spaces for people and processes when needed, enable freedom and flexibility otherwise.
Scale Hybrid Workspaces Seamlessly
Across spaces, people, premises, teams, departments, cities and countries.
Deploy Hybrid Work Policies
Monitor, manage, approve and track exceptions and discipline culture.
Hybrid Space + Holiday & Leave Management
Work.IS even seamlessly frees or reallocates spaces based on leaves and holidays.
Restrictions are Part of Business
Hybrid Work built for the real world – apply regulatory, statutory and organizational restrictions with work.IS.
Your Hybrid Work Command-and-Control
Independent employer gateway for managing the what, where, why and when of Hybrid Work.
---
Hybrid Work-Life Tools for Employees
Your Go-To Space – Manage your On-Premise Days; Plan, Book, Request and Co-ordinate your Hybrid Work schedule and commute.
My-Desking
More than just hot-desking, work.IS considers your preferences for all reservations.
Smart Scheduling
Do more than just Hybrid work scheduling; smart schedule yourself, your team and your co-workers.
Hybrid Work Resources @ Your Fingertips
Book desks, facilities, dining or meeting rooms, benefits or parking spots.
Schedule You
Schedule collaboration, relationship management and even your creative times in a Hybrid environment.
Take the Effort Out of Coordination
Ease your Hybrid Work with single-click updates to co-workers or quick requests to supervisors.
Book Desks Anywhere Permitted
Hybrid work across premises, cities or countries; because you work for a business, not a place.
work.IS Starts the Moment You Do
Manage and get intelligence on your routes and commutes too.
Whoever, Whatever and Whenever You Need
work.IS takes the guesswork out of Hybrid Work scheduling on or off premises.
Work-In Your Hybrid Work-days
Decide when you MUST be in office as well as when you WANT to be in office.
Work Out Your Hybrid Work-Life
Coordinate organizational holidays, personal leaves and employer preferences.
Manage Hybrid Work and the Workplace
Because Hybrid Work is much more than just the workspace.
work.IS is designed to serve every need to create a productive and effective Hybrid Work Infrastructure.
Scales with You
Hybrid Work needs change as business priorities, its people and their preferences change.
Add, reduce or reallocate spaces across cities or countries. Or just restack them. Desks, Cabins, Meeting Rooms, Break-Out Areas, Coffee Rooms, Gyms, Dining Areas, Yoga Centres, Canteens
Works the Way Real Life Does
Hybrid Work must work for everyone regardless of their needs and regardless of how those needs change over time.
Hybrid Work needs must consider the needs of the individual, teams, team dynamics, gender, privacy needs, seniority, function, designation and life needs.
Works the Way Business Does
All individuals are equal in the eyes of the law. However, teams and functions are not.
Hybrid Work flexibility must still respect restrictions on Insiders, Trading room accesses, separation of Customs bonded areas, walling of Research areas and the many other restrictions that real world concerns demand.
Follows Your Structure
Each Organization is structured according to the needs of its business and clientele.
Department needs may be structured based on function or client segment. Verticals may be based on revenue. Branches may be geographically driven while committees may be structured by designation. Entitlements may be driven by function, role, coverage, seniority or geography. work.IS enables a Hybrid Work environment that follows your structure. Because business cannot be forced into pre-made moulds of reservation applications
Manages Real World Risks
Risks and peak times don't always align with the flexibility needs. Hybrid Work needs to be risk managed.
Manage and coordinate your operational risks and Hybrid Work policies differently during peak times and off-peak times. Automatically reserve space for optimal collaboration (driven by month-ends, client needs or regulatory deadlines). Schedule in statutory requirements like Board Meetings or tax-filing deadlines. Inform and direct people automatically while simultaneously reserving space and booking time.
Works for Every Individual
Deliver when you need to. Flexibility when you need it.
Need to book or change your Hybrid Work on-premises booking at the last minute? Prefer a desk with a client node in a quiet area that's warm? Need a better time or a shorter commute ? Prefer to book just a couple of hours or to coordinate with your favourite co-workers? Maybe you even feel like reserving a seat every third Wednesday of every other month a year in advance? work.IS has you covered.
More than a software application, WORK.IS IS A HYBRID WORK SYSTEM
Seat reservation applications are useful only if time is fully flexible, space is unlimited or risk isn't a factor. That's not how real life works.
Calendar management applications don't care about 'Where' 'What' or 'How'. Just about the 'When' and 'Who
Process risk management doesn't assess risks specific to Hybrid Work nor does it translate into action on a day-to-day basis
work.IS does it all – it is more than a software application, it is a System in the truest sense of the term
Hybrid work doesn't happen by chance, and you need to be intentional, proactive, and thoughtful to make it work properly. It's not easy but is doable and the outcomes can be massive!.

– Miroslav Miroslavov
Independent Access
Employers and employees have different priorities. work.IS has separate and independent accesses for both so each can quickly get to what matters most.
Universal Access
Access work.IS, whether as an employee or employer through fully responsive design accessible across multiple browsers on any operating system, device or form factor.
Role Based Access
Employees play many roles – supervisor, admin, or colleague. Request as employee, approve as supervisor, manage spaces as admin or sync with colleagues.
Floor plans are nice; but only to look at. Most regular seat booking applications are variations of booking a seat …
[…]
What's New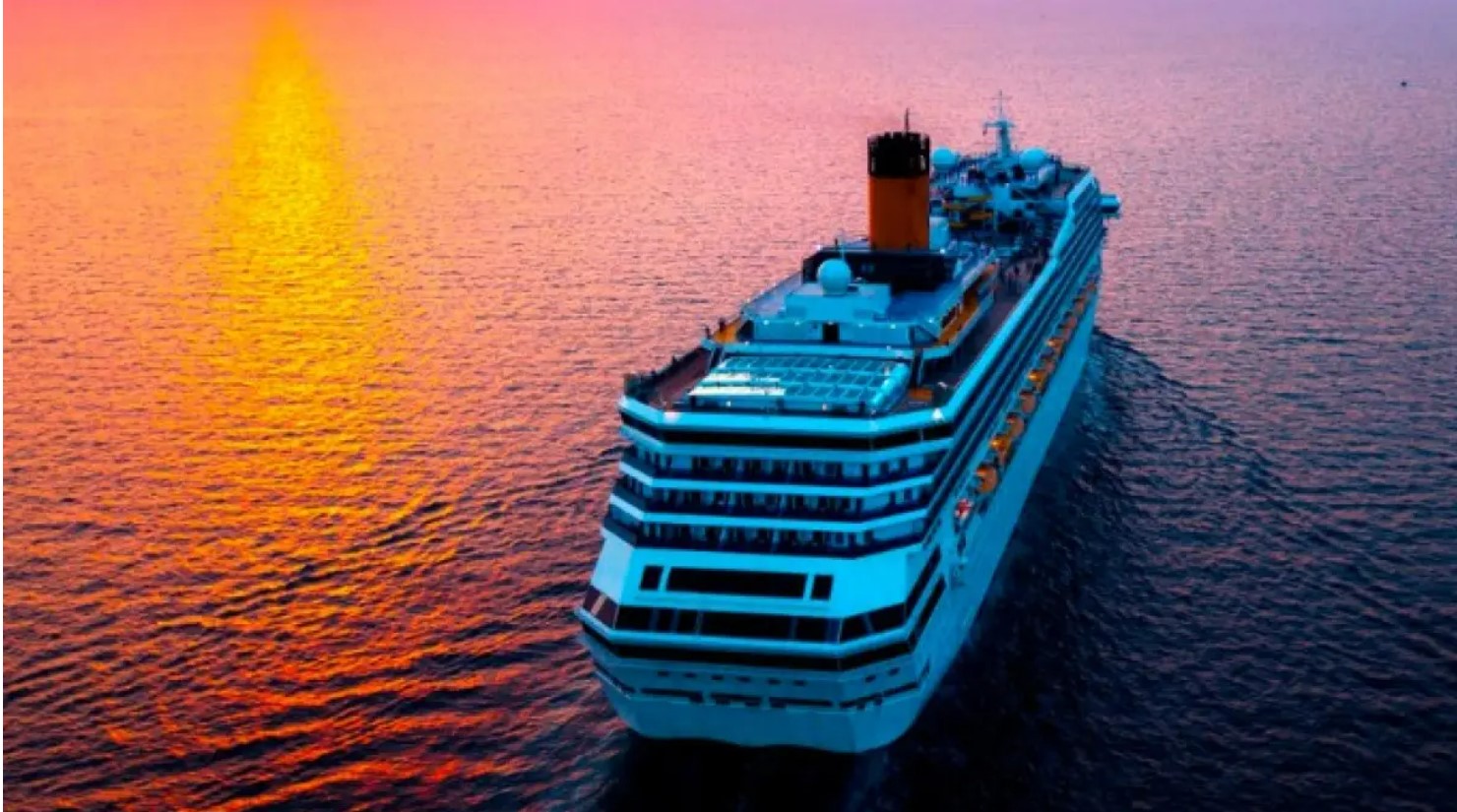 Outlook India discuss the importance systems like work.IS that protects the interests of the organizations because 'they are people too'